Retail window visual merchandising for Bed Bath & Beyond in the Chelsea neighborhood of New York City. Private label and licensed brands Peri Home and DKNY Pure were featured in each window installation.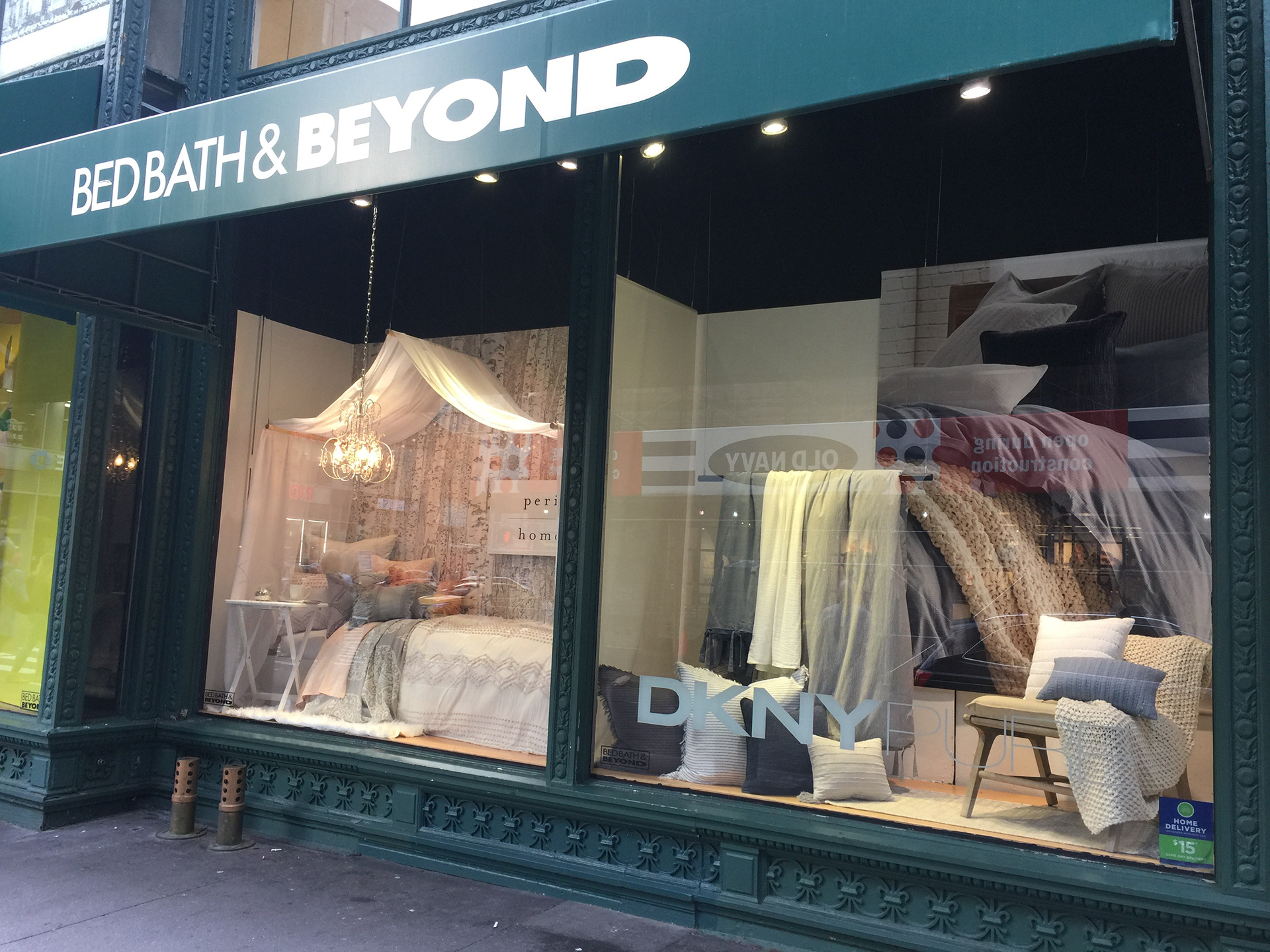 A chic faux bedroom centered on the "glamping" trend ("glamorous camping") to inspire whimsy and elegance.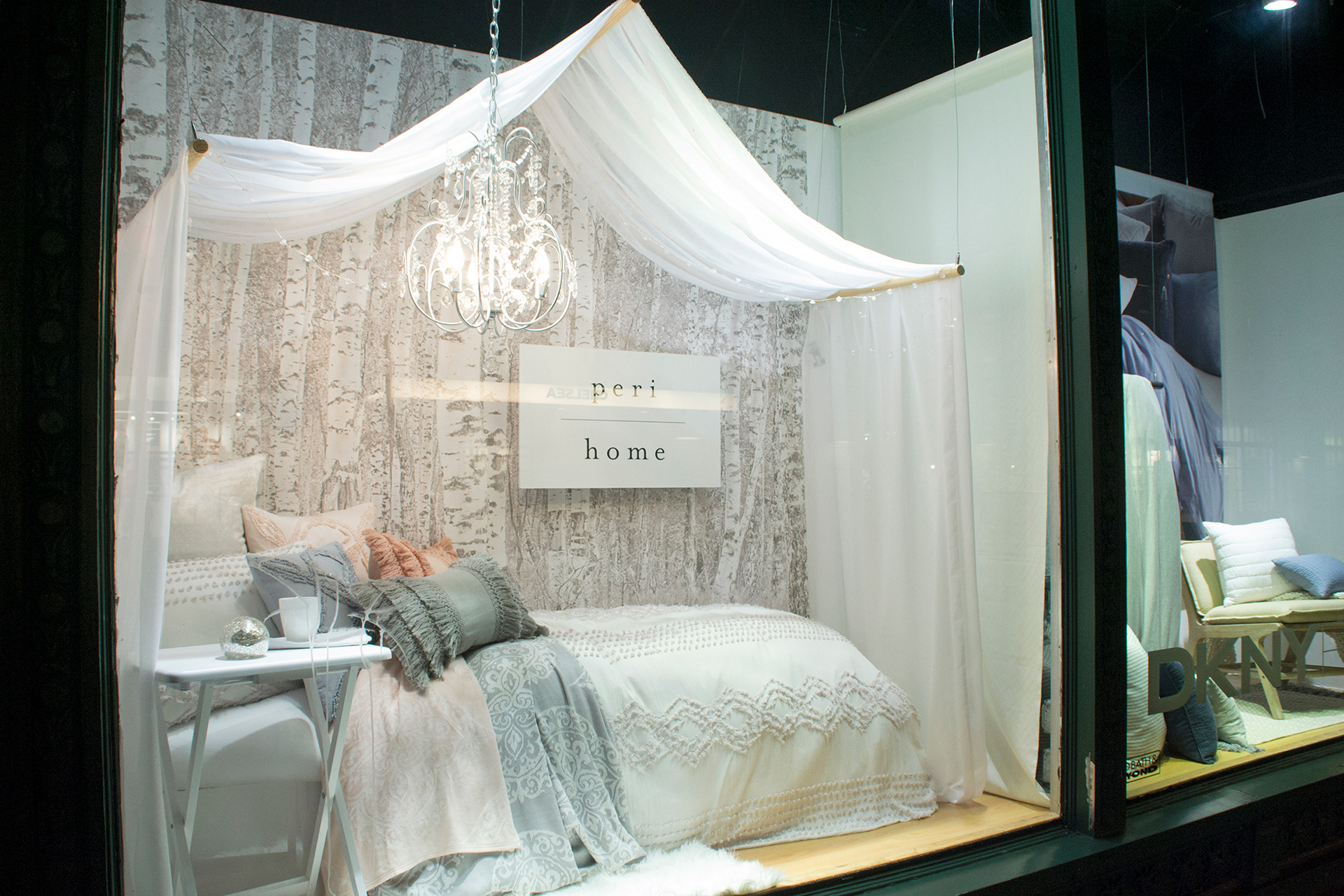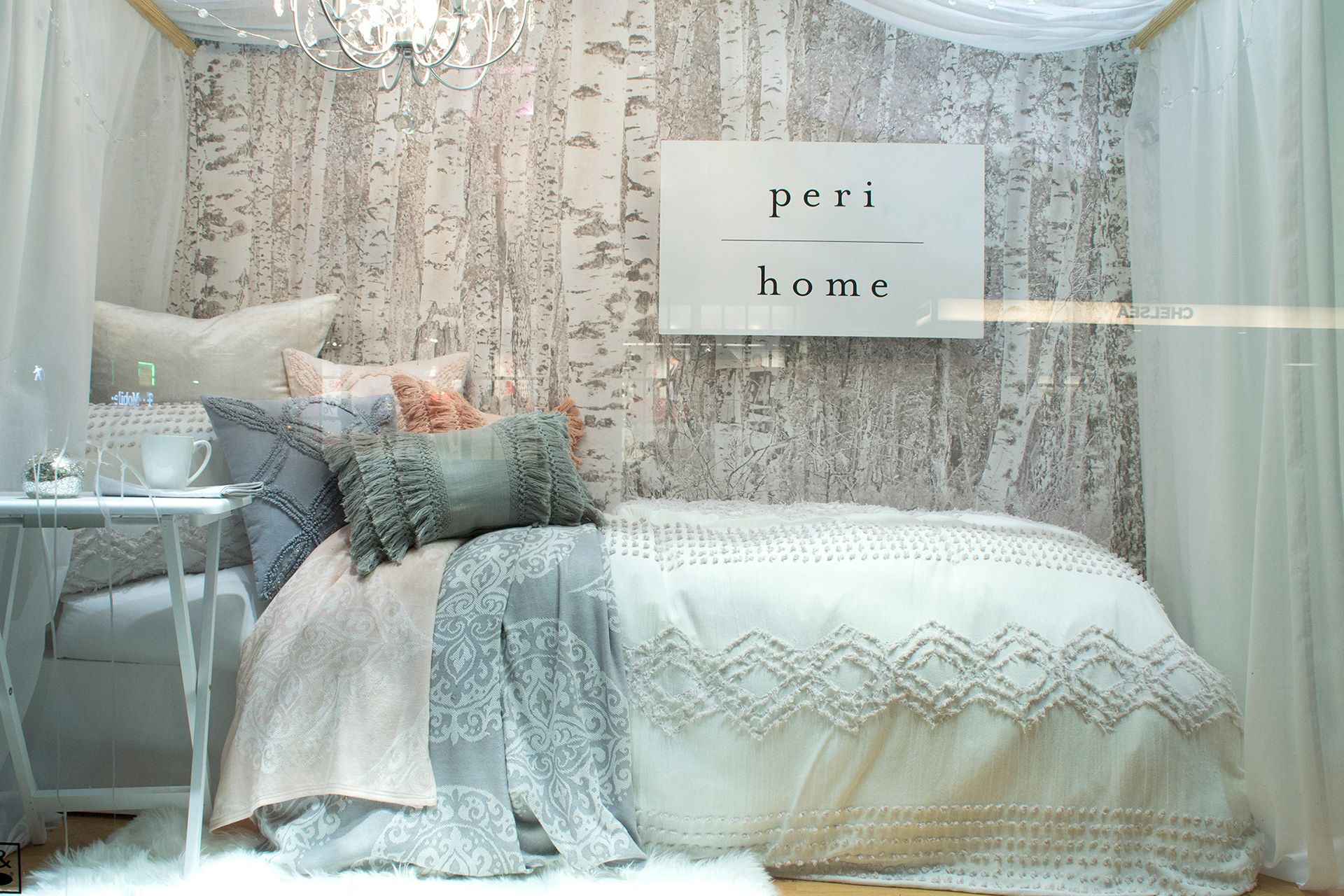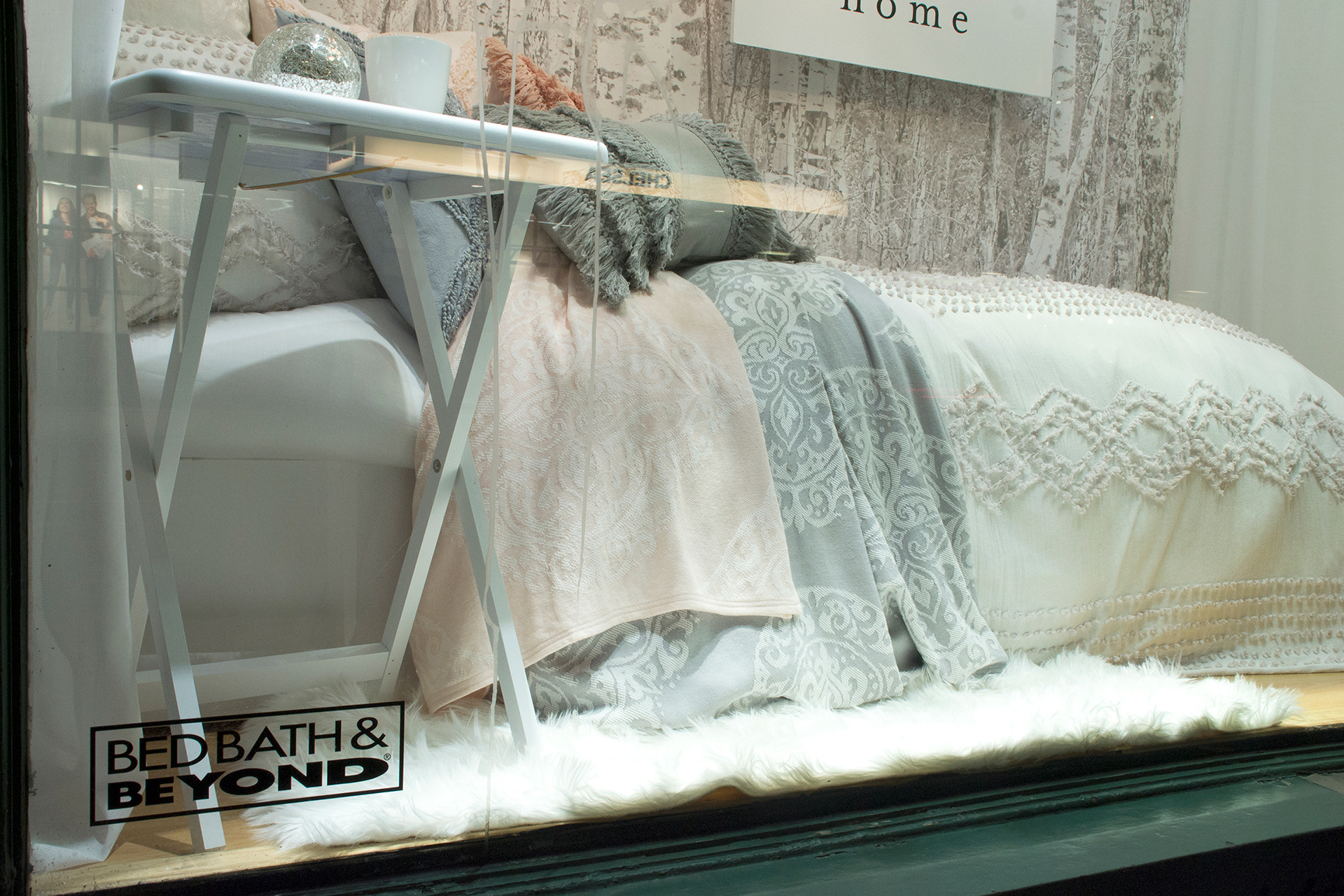 A collection of products that invite the viewer into their own imaginary, cozy bedroom.